Rooted at MIT with Palm Reading member Skooby Laposky
The Massachusetts Institute of Technology in Cambridge, MA USA hosted a special wellness event on January 12th involving Palm Reading member Skooby Laposky sonifying tropical plants in their Open Space venue as the yoga flow was lead by two of Boston's prominent instructors, Marlene Boyette and Malaika Bonafide. The evening's savasana was accompanied by Marlene's singing bowls "dueting" with Skooby. It was a vibe!
Global Wellness Summit -Tel Aviv
Myndstream Presentation
November 2022
Israel/Palestine Recording Sessions
Palm Reading and the Myndstream A&R team traveled to Tel Aviv this past November to present at the 2022 Global Wellness Summit. The group ventured out into the desert a few days before the summit began to do recording sessions at the Wadi Qelt Oasis in Palestine and at Israel's Ein Gedi Botanical Garden (also an oasis). A short mini-doc on Palm Reading's process was presented at the GWS followed by a Q&A. The entire oasis recording sessions were filmed and will be turned into a longer documentary about the experience. Stay tuned!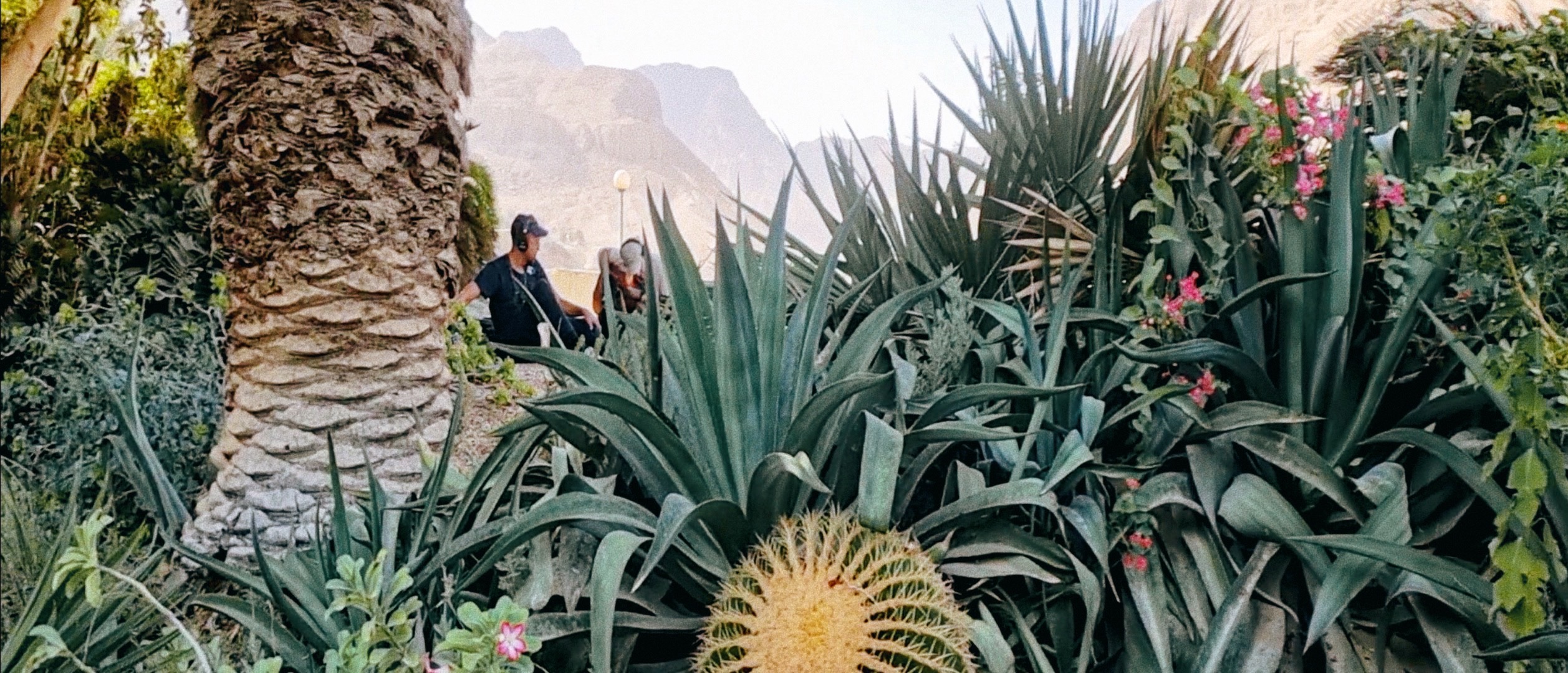 Walden Pond
Walden, Massachusetts USA Recordings Coming Soon
In the summer of 2020 Palm Reading recorded at the historic Walden Pond in Walden, MA USA made famous by the transcendentalist and abolitionist writer Henry David Thoreau. The sessions occured during some of the hottest days of the summer, but the forest overstory kept things cool on the ground with some truly magical recordings happening with New England's famous flora!